Kevin Durant donated $1 million dollars for tornado relief in Oklahoma through his Durant Family Foundation. Durant was in Minnesota watching his "friend" star WNBA player Monica Wright play in a pre-season game for the Minnesota Lynx. When he saw the footage he was speechless and wanted to know what he could do right away. Durant came to Oklahoma City in 2008 and since then has been a major impact in the community . He said he was hoping to return home today to try and lift the spirits of an area reeling from the deaths of some two dozen people, including children. "Just to get to the hospital, see some kids," Durant said. "Something. Just something to give some hope. Playing for the Thunder, we mean so much to the state. So many people support us and I just want to go back and support those people."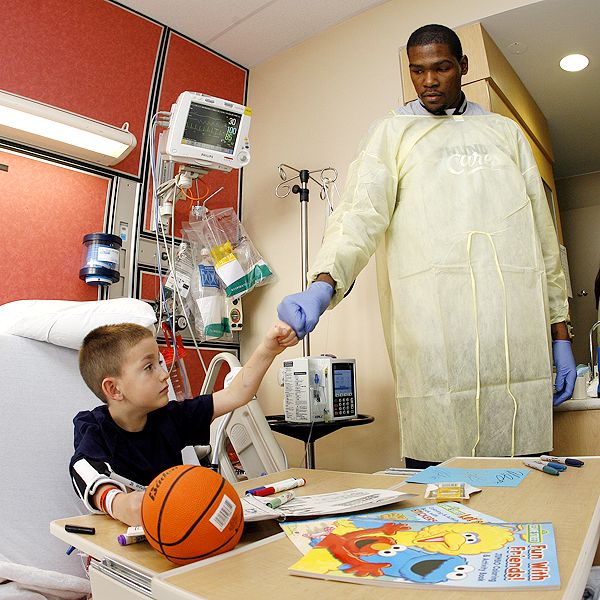 Durant, who made $16.6 million last season and will make $17.8 million next year, was not the one who revealed his generosity. Rather, the Red Cross' Oklahoma division tweeted the news of the 24-year-old's commitment. The American Red Cross said the gift from Durant's foundation is meant to match other donations and be an incentive for more people to give.  This truly proves that not only is Kevin Durant a great athlete but a great person as well.
Kevin Durant along with other fans stood for a moment of silence for the victims of the tornado at the Minnesota Lynx game.